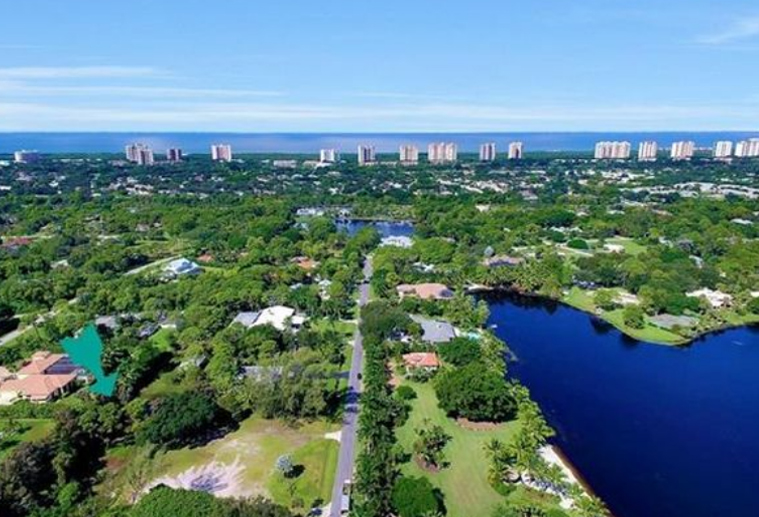 View All Pine Ridge Listings
Amenities:

Central Naples

Spacious Lots

Equestrian Activities

Close to Everything
The Pine Ridge Area of Naples
The Pine Ridge community is positioned among an expanse of lush preserves and lakes nestled between Highway 41 and Goodlette-Frank Road in central Naples. Although Pine Ridge is not gated, the canopy of  greenery and sparsity of traffic along neighborhood corridors combine to impart the sense of peace and privacy. Yet, be assured, the neighborhood is only minutes from the varied shops, restaurants and attractions of Naples; it's just that Pine Ridge provides residents with a distinct feeling of detachment atypical of what one would encounter in other communities.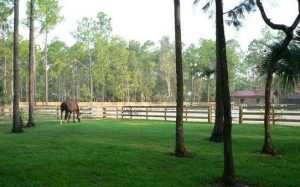 Pine Ridge is comprised primarily of condos and single-family homes. Again, atypical of other communities, many of the homes are situated on spacious estate-sized lots. Parcels can measure from one to nine acres. Pine Ridge has become highly popular among equestrian enthusiasts. It is home to various stables and significant in a range of equine activities that take place throughout the year. The neighborhood is home to one of Naples' most esteemed of non-profit initiatives, the Naples Equestrian Challenge, dedicated to improving the lives of children and adults with special needs through therapeutic riding and other equine-related programs. Pine Ridge remains a peaceful, family-friendly neighborhood of Naples.
Location, Location, Location
Among the other advantages of life in Pine Ridge is being positioned so appreciably close to some of Naples most-compelling attractions. For those who love fishing, boating or simply strolling along the sandy shores, Gulf beaches are only minutes from the neighborhood.
For those who enjoy golfing, some of the finest fairways one can encounter this side of Heaven are also close to Pine Ridge, including options like Tiburon at the Ritz Carlton Beach Resort.
There's also an amazing mix of upscale shopping and dining venues at destinations like The Mercato of Naples, Waterside Shops, Venetian Village and more; all awaiting near the neighborhood.
Families with growing children will enjoy the convenient access to kid-friendly attractions such as The Golisano Children's Museum, Sun-n-Fun Lagoon water park or Caribbean Gardens: The Zoo in Naples. These, along with parks, nature trails, schools, churches and healthcare services can all be found mere minutes from Pine Ridge.
Contact Realtor Lauren Melo and the team at Florida's Realty Specialists
In addition to being one of Naples' most-respected Realtors, Lauren Melo is also a hometown girl that is a highly accomplished equestrian. Whether you're considering a home in Pine Ridge or any other of the equine-friendly properties in Southwest Florida, Lauren's team can competently assist in helping you achieve your goals. To connect, simply submit the contact form at the top of this page.