Meet Realtor Jasmine Sterrett
Realtor Jasmine Sterret was born in England, but moved with her family to Naples when she was a only a young girl of nine years old. Jasmine, along with her two younger sisters, were raised to appreciate the finer things of life, and all the fun, that can  be found in Naples.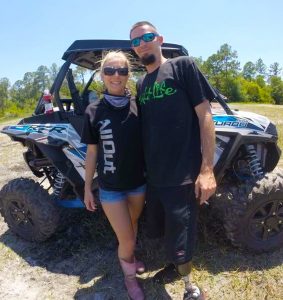 When she isn't at work, Realtor Jasmine Sterrett and her husband are loving parents to three dogs: Lola, the English Bulldog; Buddah, the American Bulldog; and Troy, the Pitbull. The couple also take full advantage of the recreational fun that awaits in the area. The family especially enjoys outdoor activities, whether it is out riding the Razor, a trip to the beach or boating on the Gulf, Jasmine indulges in all the outdoor possibilities for fun afforded by life here in the Sunshine State. Jasmine can all effectively communicate all of Naples' attribute to customers, including best places to shop, dine and, of course, details on the neighborhoods with the best home options.
Realtor Jasmine Sterrett always strives to ensure her clients are happy. She loves meeting new people, learning about their real estate goals and unceasingly works on their behalf to not only achieve desired results, but exceed their expectations. For Jasmine, few things are as rewarding as seeing her customers smile and sharing in the experience when they purchase or sell their home. She remains cognizant of your needs and diligent in  ensuring that every stage of the transaction process goes as smoothly as possible for her customers. When it comes to Naples Realtors, none can rival the combination of expertise and enthusiasm that Jasmine delivers to her customers.
To Connect with Jasmine, phone 239-300-5582 or email: jasmine@frs4u.com, or simply submit the contact form below: