Meet Realtor Candis Howell
Realtor Candis Howell was born and raised right here in Florida. She has been a resident of Naples since 2011, and to be sure, the community is especially close to her heart since this is where she met her husband and his two children.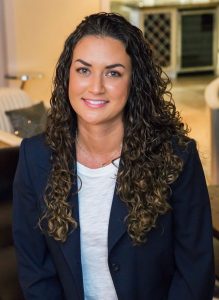 Over the years that have followed, Realtor Candis Howell has become recognized as both an enthusiastic and engaged member of the community. She particularly enjoys coaching softball, boating and giving back to her community through her active support involving a variety of local causes.
As a Realtor, Candis strives to help  clients understand all that Naples has to offer. While Candis is fully familiar with local neighborhoods, schools, attractions and market conditions associated with the area, she also has a background in the construction industry. Her expertise in interior design, exterior painting and roofing has proven particularly helpful in offering insight to customers whether they're considering the buying or selling of a home.  What's more,  Candis measures her success sol solely by the satisfaction of her clients. As a home owner herself, she also understands how stressful and nerve racking the buying or selling process can be.
Through her affiliation with the team at Florida's Realty Specialists, Realtor Candis Howell is committed to ensuring your buying or selling experiences is as pleasurable, fulfilling and completely consistent with your expectations. As a Florida Native and family woman, Candis especially enjoys introducing new families to all the compelling facets which combine to make life in the Sunshine State so stellar. She brings both expertise and enthusiasm to all her customer interactions.
Connect with Realtor Candis Howell by simply submitting the contact form below: